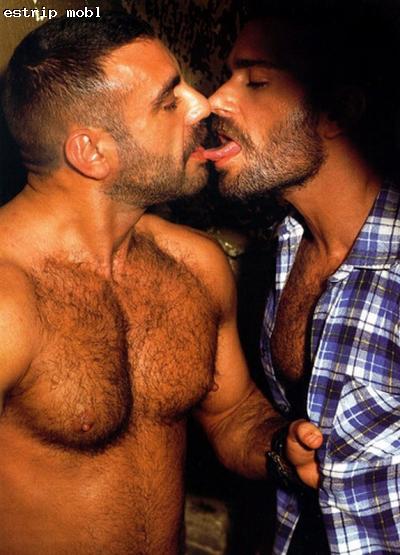 After what seemed like hours of intensity, we cuddled with his head on my chest, his body 1/2 on top of me, arms wrapped around each other and our naked legs entwined. For me, this cuddling and intimacy was the best part.
Hottie Nurse: "Did you come?"
Me: "Probably not... it was a hurting a bit at the end. It doesn't matter."
Hottie Nurse: "Of course it matters!"
Me: "Don't worry about; I had a fantastic time!"
We rested in silence for a long time, just feeling full-body skin-to-skin contact, his cock pressed against my belly, me caressing him all over. Sweet! He dozed off a bit and after a while, I asked him a few questions.
When did you know you were gay?
"I was nine; I had was no doubt about it. I told my parents when I was in first-year college. My mother told me that she always knew (with a smirk). My Dad wouldn't accept it; it took him years."
Have you ever had sex with a woman?
"Once, with my best friend. I even went down on her!!" (said with boyish pride.)
What did you think of that?
" Ick! it was all juicy and floppy. Ewww!" Then, with a laugh, "She said it was better than the sex itself!"
Just to gross him out, I said, "Going down on a woman is my favourite thing ever!! Licking the lips, all the sweet pussy juices gushing out, Slurrp!.... my whole face would be covered in it, the mattress soaked......" Hottie Nurse: "Ewww! Ewww! Plugging his ears..... I can't listen to this any more!!! Stop!!" We laughed our heads off at that!
Have you tried rimming?
"Meh.... I'd do it if I was in a relationship and my partner wanted to."
What about the poop smell?
"Hottie Nurse: "If you shower right before and douche... no problem."
"You do anal as well?"
Well...
yes
... duh!, that's the best thing ever.
"When we get together tomorrow, would you consider doing it with me... with me as the top, I mean."
With extreme casualness, he said, "Sure, there's the lube and condoms right there." I could probably have topped him at that moment (I'm sure he would have agreed) but I was just too exhausted and was enjoying the intimacy of our quiet time. It might have spoiled our whole encounter.
After this, we lay there entwined for a least a hour, dozing off, with me listening to his heart beating. Writing this, right now, that's the one thing I miss the most about our encounter. The quietness, the intimacy....
Eventually, he said he needed to go to work, the night shift. From the bed, I watched him put his underwear and jeans on. Sexy! He showed me is smallish collection of sexy underwear with pride; AussieBums, 2xist.... He was so young! Just cute!
We went to the kitchen / family room where the 30ish woman house-mate, her boyfriend (a hottie! woot!) and her teenage son were sitting. I steeled myself not to react to the (potential) awkwardness of the situation. Obviously, they knew that Hottie Nurse had been in his bedroom having sex with a stranger, some old fart! No one batted and eyelash as we chatted about this and that; eventually, they all left.
I lay down on the couch, covered up with a blanket and watched Alex cook us dinner. I exhausted .... like a horse that had been rode hard and put away wet! Before long, he presented me with dinner which he had mainly prepared before I arrived: rice, chicken with basil and pine nuts and sauteed mushrooms. Wow, and he can cook too! It was such a great treat to have such a sweet, sexy, shirtless boy cook and serve me dinner. Unforgettable!
Then, Hottie Nurse drove me 30 minutes back to my place. Our original plan was to repeat our date the next day on Saturday afternoon. To give him an "out", I told him (and this was the truth) that I had two guys who wanted to hook up with me on Saturday afternoon / evening. If he was too tired for our second date, he should text me right away so I could hook up with one of those guys.
He had worked the previous night shift (Thursday) and had sex with me all Friday afternoon (instead of sleeping) and then was heading off to work all night Friday. I was fairly sure that date #2 was not going to happen and that saddened me. Later, Hottie Nurse texted a sweet little note saying he enjoyed our time together but would need to sleep the next day and that I should go ahead arrange my date with the other guy(s.)
I'm fairly sure that this was the truth although it is possible that he wasn't that into me. I wasn't going to worry about it.... I will cherish the memory of our time together forever.
The next day, I missed him terribly. In his maturity level, Hottie Nurse reminded me very much of my own children; a bit weird, to say the least! For a LTR, I would be looking for a mature man as a partner; I don't need another kid to look after! If Hottie Nurse was 10 years older and didn't live thousands of miles away, I don't think I would ever have let him go.
Next post on Monday morning, an unfortunate hook-up with a stoned, big-cocked 'Deep Throat King' ......